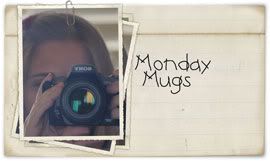 I know lately I have been taking the easy way out doing the mindless posts and you know what I like it! So here is another mindless post thanks to Monday Mugs and
Heather at Oswald Cuties
!!!
This week is all about babies.... with Adlie I am a total Momarazzi.I have THOUSANDS of pictures of this child (even ones from before she was here *belly shots and ultrasounds!)Back in early December I thought I lost everything because my laptop died and come to find out my hard drive was fried!!! Thank goodness for Matt's uncle and his being a computer WIZARD!!! I am forever grateful because he not only saved my lappy but he saved EVERY SINGLE PICTURE!!!! I will try hard not to over load you all! so Here we go!!!
Adlie at 29 weeks...
My big pregnant belly the day Adlie was born...
Adlie the day she was born! *Yes she has been a bow head this long!*
One of my favorite pictures of Adlie (she was almost 3 months old in this)
Adlie with her cousins (Braxten on the left and Maddux on the right) This was the day we,my sisters and I, decided it would be a great idea to try and get the three of them together and have their pictures done. Adlie was just over 2 months old here. Oh how I miss that Chunky tiny baby she is so busy and in to everything!
I hope you liked these pictures!
Sarah